Rhinelander FBLA/DECA prides itself on the interaction and dedication to the community we live in. Each year, we are congratulated on our service projects and their affect on our local community which gives us all the more reason to push ourselves further in our physical connection and impact on the world we live in.

---
Trick-Or-Can
Trick or Can is a statewide DECA initiative that a few officers learned about at a DECA conference and decided to bring to our community in 2016. Planning for the event began in July and slowly developed into a door-to-door Food Drive collecting non-perishable food items directly from the community's doorsteps-- raising not only food items, but also awareness for a large issue in our community. In the first year, Rhinelander FBLA/DECA 's project is already rising into the upper levels of DECA chapters around the state who participate in this event. In the 2017-2018 school year, over 20 FBLA/DECA members participated over a three hour pickup time where the drive collected a grand total of 1,820 food items for the local Rhinelander Food Pantry.
​​
Ruby's Pantry

Each month, FBLA/DECA members have the opportunity to help out at a local food distribution called Ruby's Pantry hosted here in Rhinelander, WI. Distributing food to local and neighboring community members, the event reaches around 300 families a month and is a great partnership for our members to partake in. Reaching as many people as it does, the distribution requires lots of volunteers to both greet and direct people as well as box and load goods for those benefiting from the project. Our chapter became involved two years ago during the 2016-2017 school year, we have made it a priority to continue our involvement by helping out each month even throughout the summer months. We hope to continue our involvement with this incredible project for years to come.
​
Fall Fest
| | |
| --- | --- |
| | On October 21, 2017 FBLA/DECA had the opportunity to once again participate in Hanson's Fall Fest in partnership with Rhinelander's Hanson's Garden Village. This year's annual fall celebration had over 1,000 people in attendance, with our FBLA/DECA members as the main labor force for the exciting community gathering. The 30 FBLA/DECA members that participated were in charge of managing people and games throughout the day including: parking, pumpkin bowling, face painting, tractor rides, and other fun events for the community to enjoy. In total, we had over 163 hours of community service for the 6 hour day, and are looking forward to continuing work with Hanson's Garden Village and the exciting fall gathering in the future. |
Adopt-A-Highway

Highway cleanup is a wonderful opportunity for our members to give back to the community by making the city roads cleaner and looking nice; a simple project with a large impact.

Our mile stretch of highway is located behind Shopko on the Hwy 17 bypass. Each year our members do a fall and spring cleaning along our adopted highway. Our last highway cleanup, on May 29, 2018 was very successful. After a long winter with inclement weather a clean up of the highway was definitely needed once the snow melted. We hope that our next cleanup will continue leaving a visible impact on our community with just as much, if not more, membership involvement!
​
Letters to Santa
In the 2017-18 school year, 50 of our 100 members participated in one of our favorite events: writing letters to Santa. Our members were able to interact with students from 18 elementary classrooms within the three schools that requested our visit: Pelican Elementary School, Nativity of Our Lord Elementary School, and Crescent Elementary School.

This event is one of our favorite activities for multiple reasons. It's a wonderful way for Rhinelander students of all ages to come together and strengthen community bonds. It's also the perfect opportunity to start exposing elementary students to FBLA/DECA, planting the seeds for strong future membership. And of course, the joy and Christmas cheer that this event creates for all those involved is truly priceless. "Santa" even managed to write and deliver a reply to every single letter that was written! We look forward to continuing to watch this event grow and flourish in the years to come.
Jeans for Teens and NATH Dinner
Once again this holiday season, our chapter decided to pursue a project we call "Jeans for Teens" in which our chapter collects used jeans to donate to the Frederick Place Community Homeless Shelter. This year, with three sub committees made up of just over 20 DECA-cated members, we started the drive on December 13th and ended on January 5th. The team positioned collection bins at ten sites around town and after press releases, news/radio interviews, and in-school advertisement, concluded the drive with free admission into the Boy's Varsity Basketball Game with a donation of jeans to our drive the say of our finale. This was the fourth year of the drive for RHS FBLA/DECA, and the chapter was ecstatic to end up with a total of 609 pairs of jeans collected from all over the community! The jeans were dropped off at the local Frederick Place Homeless Shelter to help our community members who may be in need.


Valentine's Day Boxes
| | |
| --- | --- |
| | Every year, our club organizes the Valentine's Day Boxes event at several of Rhinelander's elementary schools, in which the high school students aid the elementary students in designing a box to put their classmates' Valentine's Day cards in. In the 2017-18 school year, we visited 14 different classrooms within Crescent Elementary School, Nativity of Our Lord Elementary School, and Pelican Elementary School. These various classrooms each had about 20 students in them, which allowed over half of our members to participate. This was an excellent way for us to create strong bonds with the students. It also allowed our members to be positive role models for the younger students in our district. We were able to connect with the students and get them excited for our club before their start in high school. |
Miracle Minutes

This 2017-2018 school year we hosted three Miracle Minutes to raise money for our national FBLA and DECA Charities: March of Dimes and MDA. The events were held at Boys and Girls Basketball Games,

raising over $2,125 in total. At these events, members run through the stands collecting spare change and bills from crowd members willing to donate. After explaining what their money was going towards, the crowd then had one minute to donate as much as possible. We were extremely happy with the outcome and the generosity of the Rhinelander and opposing team's fans in just one minute!

​

​
Penny Wars
Each year, FBLA/DECA hosts a penny war between Business Education teachers Mischell Fryar and Patrick Kubeny's classes to raise funds for MDA (Muscular Dystrophy Association-- DECA's national charity) and March of Dimes (FBLA's national charity). The rules are simple: each class receives a jar in their teacher's room, and throughout the week business students can put coins to add to their points (1 cent = 1 point), or dollars in other classes' jars to subtract points ($1 = - 100 points). Between March 19 and March 23, 2018, ten classes joined together in this battle of financial exchange. After a frenzy of final additions that Friday, Mr. Kubeny's 3rd hour won with a total of 6,203 points. Overall, the business department raised $265.14 for our FBLA and DECA national organizations in this one week collection.

For more information about MDA and March of Dimes, go to

www.mda.org

and

www.marchofdimes.org

.
Food Drive

​​On January 19th, 2016 FBLA/DECA hosted a food drive at the Varsity Boys' Basketball Game in the Jim Miazga Community Gymnasium. For every item that spectators donated, they received one dollar off the admission price. We received a grand total of 114 items and $36; all proceeds were given to the Rhinelander Food Pantry. Thanks to all who helped work and/or donated at this annual event!
---
For pictures from all of our projects, visit our Gallery!
---
Rhinelander FBLA/DECA Community Service Awards
State Community Service DECA 2017, Acts of Kindness
State Community Service DECA 2017, Contributions to General Charity
State Community Service DECA 2017, MDA Contributor
State Community Service DECA 2017, 100 Hours
State Community Service FBLA 2017, 1st Place
Regional Community Service FBLA 2017, 1st Place

​

State Community Service DECA 2016, Acts of Kindness
State Community Service DECA 2016, Contributions to General Charity
State Community Service DECA 2016, MDA Contributor
State Community Service DECA 2016, 100 Hours
State Community Service FBLA 2016, 1st Place
Regional Community Service FBLA 2016, 1st Place
​
State Community Service DECA 2015, Acts of Kindness
State Community Service DECA 2015,
Contributions to General Charity
​
State Community Service DECA 2015, MDA Contributor
State Community Service FBLA 2015, 1st Place
Regional Community Service FBLA 2015, 1st Place
​
State Community Service FBLA 2014, 1st Place
Regional Community Service FBLA 2014, 1st Place
---
"We make a living by what we get, But we make a life by what we give"
​~ Winston Churchill
Powered by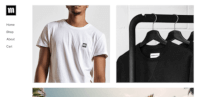 Create your own unique website with customizable templates.