DECA'S MISSION IS TO....
PREPARE EMERGING LEADERS AND ENTREPRENEURS FOR CAREERS IN
MARKETING, FINANCE, HOSPITALITY AND MANAGEMENT
​ IN HIGH SCHOOLS AND COLLEGES AROUND THE WORLD.
---
---
DECA was established in 1946 with a goal to encourage students to explore the art of marketing. Prior to 1946, Distributive Education students found themselves employed in training programs after school. Although acquiring business skills, students began to realize their lack in involvement in other clubs and extracurricular activities and so began the organization of Distributive Education Clubs. Between 1941 and 1944, these new clubs began communicating and holding state-wide meetings between organizations. Once clubs of this manner gained popularity, they met to form a national organization, DECA (Distributive Education Clubs of America), that launched in 1946. The first Interstate Conference of Distributive Education Clubs was held in Memphis, Tennessee, in April, 1947 where officers were elected and committees appointed for the growing organization. In 1953, national headquarters were established in Washington DC with the help of the American Vocational Association. In 1975, the National DECA Headquarters were built in Reston, Virginia were the development, promotion and coordination of the many DECA activites between National Headquarters and the state associations takes place.
Since its founding, DECA has progressed to currently have over 275,000 members from all over the world. DECA currently has 5 divisions, including the High School, Delta Epsilon Chi, Collegiate, Professional, and Alumni divisions. Valuing competence, innovation, integrity and teamwork, DECA especially helps its members with their "soft skills" of business like self-presentation, business manners, confident speaking and quick-thinking. DECA strives to create students:
1) Academically Prepared
2) Community Oriented
3) Professionally Responsible
4) Experienced Leaders
For more information on DECA, visit their national
website
---
Powered by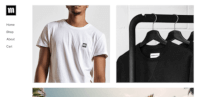 Create your own unique website with customizable templates.